Private Brooklyn Bridge Walking Tour
Explore lower Manhattan, the Financial District, Chinatown, the Brooklyn Bridge, and the Brooklyn Waterfront with this comprehensive, but leisurely private custom guided walking tour. Customize the tour to accommodate the requests that you may have!
About this activity
Duration 2 hours
Availability Starting time: Custom time
Languages English
Departure Point 38 Park Row New York, NY, 10038
No cancellation fees if cancelled 24 hours prior to tour date.
Experience
Highlights
Depart right across from New York City's City historic Hall Park
Explore the Seaport District and parts of Little Italy and Chinatown
Walk across the iconic wooden panels of the Brooklyn Bridge
Admire the scenic Manhattan Skyline and views of the Manhattan Bridge
Stop at highlights such as Jane's Carousel and Brooklyn Heights
This walking tour concludes in DUMBO on the Brooklyn side of the bridge
Full Description
Lower Manhattan offers unique neighborhoods, iconic landmarks and breathtaking sights you won't find anywhere else in New York City. Discover everything about Brooklyn Bridge with our licensed NYC tour guide.
This private guded walking tour creates an intimate experience that is catered towards the group and what they want to see and do! Interested in fun, historical facts, movie references, hidden areas? Our knowledgeable guides are there to answer any questions and give you the best inside tips and secrets that most tourists do not know.
This guided tour takes about 2 hours, including various stops near essential attractions of Lower Manhattan and Brooklyn while our guides provide in-depth narration and stop for photo opportunities at famous sights and hidden gems throughout the tour.
Stop for a rest at the Brooklyn-side tower of the bridge for some spectacular photos of the Manhattan skyline. From 50 meters high, you'll be treated to unparallel panoramas of the city, so don't forget to bring your camera! After you've spotted the Statue of Liberty, Ellis Island, Staten Island, as well as port of Brooklyn, continue your tour descending into Brooklyn visiting highlights such as Jane's Carousel and Brooklyn Heights. This tour ends in Dumbo, on the Brooklyn side of the bridge.
Includes
Tour Guide
Illustrated Map
Prepare for the activity
Meeting Point
Please arrive at the meeting point 15 minutes before the activity starts 38 Park Row, between Beekman and Park Row.
Important Information
What to bring
Passport or ID card
Credit card
Know before you go
Group size of maximum 15 people
Customer reviews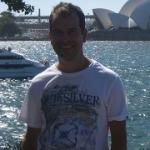 Review of: Private Brooklyn Bridge Walking Tour
Last year November 2019, my wife and myself had a fantastic brooklyn birdge & Dumbo walking tour with guide Bob. Half hour before the walk it was raining a bit, but as soon as we started the rain stopped and we had a relaxed and wonderful trip over brooklyn Bridge into Dumbo. Bob was helpful, patient and shared great insights and tips during and even for after the walking tour. It was well worth while walking the tour and getting to know Dumbo thanks to Bob, our amazing guide!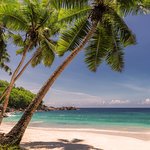 Review of: Private Brooklyn Bridge Walking Tour
We booked the walking tour over Brokkoli Bridge and got Kevin as our guide: He was fantastic. We did not expect a walk over a bridge to become one of the most exciting and inspiring events in NYC. Kevin is very knowledgeable (as a former history professor), very experienced (from Brooklyn) and most important very inspiring in the sense that he gives you a very unique and smart view on this city and how and why things are the way they are. Don't miss to take a tour with him when you are in NYC!!