Central Park Fiets Tour
Fiets heerlijk door dit beroemde park, incl. Nederlandse gids.
Midden in Manhattan ligt het wereldberoemde Central Park. Het park is zo'n 3,5 km² groot en trekt jaarlijks vele miljoenen toeristen en locals. Met deze ontspannen fietstour ga je met een Nederlandse gids heerlijk fietsen door dit fantastische park. Je ziet beroemde filmlocaties, komt meer te weten over de New Yorkers en ontdek een aantal verborgen geheimen van Central Park
About this activity
Duration 2 hours
Availability Starting times: 10:00AM
Languages Dutch
Departure Point 56 West 56th Street New York NY 10019
Geen annuleringskosten bij annulering 24 uur voor de tourdatum.
Experience
Highlights
DE HIGHLIGHTS
Fiets door het geweldige Central Park met een Nederlandstalige gids
Ontdek waarom dit park zo geliefd is bij New Yorkers én bij toeristen
Bezoek de highlights en verborgen geheimen van Central Park
Een ontspannen fietstour met veel stops
Geschikt voor jong & oud
Full Description
Dit rechthoekige park is een écht icoon van New York. Dit is je kans om er samen met een lokale Nederlandstalige gids doorheen te gaan fietsen! Kom meer te weten over dit bijzondere park en waarom het zo geliefd is bij New Yorkers en bij toeristen. De fietstour wordt gefietst in een ontspannen tempo en er zijn veel stops onderweg, waar de gids je meer zal vertellen over het park en de plekjes waar je stopt. Ook heb je genoeg tijd voor het maken van foto's.
De fietstour brengt je o.a. naar Strawberry Fields en het Imagine mozaïek. Ook bezoek je de Bethesda fontein, het Jacqueline Kennedy Onassis Reservoir, Belvedere Castle en de Shakespeare Garden. Na deze fietstour voel je je al een echte New Yorker! Natuurlijk geeft de gids je ook graag persoonlijke tips voor de rest van je verblijf in New York.
Includes
Gebruik van goede fietsen
Een lokale Nederlandstalige gids
Tas voor op de fiets
Helm (optioneel)
Prepare for the activity
Meeting point
Kom 15 minuten voordat de activiteit begint aan op het ontmoetingspunt:  56 W 56th Street (between 5th and 6th avenue) New York, NY 10019.
Important information
Wat mee te brengen
Paspoort of ID-kaart
Kredietkaart
Weet voordat je vertrekt
Groepsgrootte van maximaal 15 personen
Geen enkele klant onder de 18 jaar krijgt een fiets zonder een volwassene ouder dan 18 jaar aanwezig
Customer reviews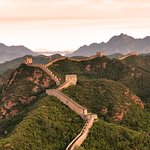 Review of: Central Park Fiets Tour
My husband and I did this tour on our trip to New York. It was a great way to see a lot of Central Park at once. Debra was our tour guide and she was wonderful! She was funny and informative plus gave us a lot of tips about NY in general. She communicated clearly with us about where we would be going in the park, and made to sure to check in with everyone during the ride. The ride is leisurely so it would be appropriate for any skill/fitness level. We also stopped for photos at several great spots. The place where you pick up and drop off your bikes is a little chaotic, but the staff were friendly and got us taken care of quickly. Overall this was one of my favorite activities of the trip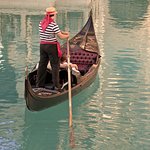 Review of: Central Park Fiets Tour
Dan, Dan, Dan - what a great guide. Funny, chill, and so much information in the head. Knows about celebrities and where they live, almost like he knows them... does he maybe...?!? Thank u 4 a gr8 day in the park!!!