Private Guided Central Park Bike Tour
Explore Central Park, one of the most iconic landmarks in New York City, on a private, intimate guided bike tour. Measuring 843 acres, Central Park is larger than all of Monaco! Join us for a 2+ hour guided tour around the beautiful urban landscape located right in the center of the one of the largest cities in the world.
About this activity
Duration hours
Availability Starting times: Custom time
Languages English
Departure Point 56 West 56th Street New York NY 10019
No cancellation fees if cancelled 24 hours prior to tour date.
Experience
Highlights
Stroll along the shade of the American Elm Trees on Literary Walk
Visit the Bethesda Fountain and Terrace for a lakeside view of the classic rowboats
Stop for a break among the skyline views on the 15 acres of Sheep Meadow
Cycle around the scenic Jacqueline Kennedy Onassis Reservoir
Stop for a sing-a-long at Strawberry Fields and the John Lennon Memorial
Full Description
Located in the heart of Manhattan, Central Park offers a peaceful mixture of lakes, forests, and trails along with amazing sculptures, architecture, and artistic renderings. Unlimited Biking will outfit you with everything you need to embark on your journey to discover Central Park with our licensed NYC tour guide.
This private guided bike tour creates an intimate experience that is catered towards the group and what they want to see and do! Interested in movies and films that were shot in the park? Interested in fun, historical facts? Our knowledgeable guides are there to answer any questions and give you the best inside tips and secrets that most tourists do not know.
This guided bike tour takes about 2 hours, including various stops near essential attractions of Central Park while our guides provide in-depth narration of the park and stop for photo opportunities at famous sights and hidden gems throughout the tour. Visit iconic locations such as the Bow Bridge, Strawberry Fields, Literary Walk, Alice in Wonderland Statue, Kerb's Boathouse,  and more. Central Park has also been the setting for hundreds of movies and TV shows – see where some of the most famous scenes were shot.
Includes
Bike tour with licensed New York City tour guide
Bike Rental
Helmet
Bike bag
Illustrated Map
Prepare for the activity
Meeting point
Please arrive at the meeting point 15 minutes before the activity starts 56 W 56th Street (between 5th and 6th avenue) New York, NY 10019.
Important information
What to bring
Passport or ID card
Credit card
Know before you go
Group size of maximum 15 people
No customer under the age of 18 will be given a bike without an adult over the age of 18 present
Customer reviews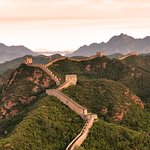 Review of: Private Guided Central Park Bike Tour
My husband and I did this tour on our trip to New York. It was a great way to see a lot of Central Park at once. Debra was our tour guide and she was wonderful! She was funny and informative plus gave us a lot of tips about NY in general. She communicated clearly with us about where we would be going in the park, and made to sure to check in with everyone during the ride. The ride is leisurely so it would be appropriate for any skill/fitness level. We also stopped for photos at several great spots. The place where you pick up and drop off your bikes is a little chaotic, but the staff were friendly and got us taken care of quickly. Overall this was one of my favorite activities of the trip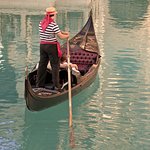 Review of: Private Guided Central Park Bike Tour
Dan, Dan, Dan - what a great guide. Funny, chill, and so much information in the head. Knows about celebrities and where they live, almost like he knows them... does he maybe...?!? Thank u 4 a gr8 day in the park!!!