Private Guided Central Park Walking Tour
Get a behind the scenes walk into one of the most iconic landmarks in New York City. Central Park is home to some of the most famous statues, most recognizable movie scenes, and most memorable proposals. Did you know that in 2010, the US census revealed that 25 mysterious individuals claimed Central Park as their permanent residence? Join us on this private, custom walking tour to find out more!
About this activity
Duration 2 hours
Availability Starting time: Custom Time
Languages English
Departure Point 56W 56th Street New York NY 10019 (Between 5th and 6th Avenue)
No cancellation fees if cancelled 24 hours prior to tour date.
Experience
Highlights
• Stroll along the shade of the American Elm Trees on Literary Walk
• Pass by the popular statue of Balto, the canine hero
• Visit the Bethesda Fountain and Terrace for a lakeside view of the classic Central Park rowboats
• Take in the skyline views on the 15 acres of Sheep Meadow
• Stop for a sing-a-long at Strawberry Fields and the John Lennon Memorial
• For movie enthusiasts, Central Park is the most filmed place in the world – over 300 films have scenes within the park's green expanses, from Romeo and Juliet in 1908 to the Avengers in 2011
• This walking tour concludes on the West Side of Central Park
Full Description
Located in the heart of Manhattan, Central Park offers a peaceful mixture of lakes, forests, and trails along with amazing sculptures, architecture, and artistic renderings. Discover the best things Central Park has to offer with our licensed NYC tour guide. This walking tour is leisurely and open to all!
This private guided walking tour creates an intimate experience that is catered towards the group and what they want to see and do! Interested in movies and films that were shot in the park? Interested in fun, historical facts? Our knowledgeable guides are there to answer any questions and give you the best inside tips and secrets that most tourists do not know.
This guided tour takes about 2 hours, including various stops near essential attractions of Central Park while our guides provide in-depth narration of the park and stop for photo opportunities at famous sights and hidden gems throughout the tour.
Our tour is designed to be leisurely and allows you to enjoy the city, not race through it without seeing a single sight.
Some of the beautiful parts of the city you'll get to see include:
Central Park, where the busy city meets the serene, expansive garden.
Strawberry Fields
Balto Statue
Bethesda Terrance
Bow Bridge
Includes
Walking tour with licensed New York City tour guide
Illustrated Map
Prepare for the activity
Meeting Point
Unlimited Biking – 56W 56th Street New York, NY 10019 (between 5th and 6th avenue)
Important Information
What to bring
Passport or ID card
Credit card
Know before you go
Group size of maximum 15 people
Customer reviews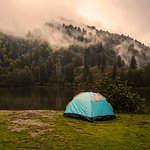 Review of: Private Guided Central Park Walking Tour
Had a walking tour today with Debra through Central Park. Couldn't recommend more . She was absolutely amazing ! So informative , friendly , funny and so easy to be around. By far the best trip as far on our New York holiday . Learned so much and would highly recommend anyone to do this tour ! Ask for Debra ! She not only give us full information on the park , but tips about New York in general ! Thank you !!