Tour en bicicleta por Central Park
En este tour en bicicleta nos alejaremos del ajetreo neoyorquino para descubrir los secretos de Central Park, uno de los parques urbanos más grandes del mundo.
About this activity
Duration 2 hours
Availability Tiempo de empezar: 10:00AM
Languages Spanish
Departure Point 56 West 56th Street New York NY 10019
Sin gastos de cancelación si se cancela 24 horas antes de la fecha del tour.
Experience
Highlights
Pasea por la sombra de los olmos americanos en el paseo literario
Visite la Fuente y Terraza Bethesda para una vista junto al lago de los botes de remos clásicos.
Haz una pausa entre las vistas del horizonte en los 15 acres de Sheep Meadow
Recorra el pintoresco embalse Jacqueline Kennedy Onassis
Haz una parada para cantar en Strawberry Fields y el John Lennon Memorial
Full Description
Central Park cuenta con 75 kilómetros de senderos para bicicletas y es uno de los lugares predilectos de los neoyorquinos para cualquier actividad al aire libre. ¡Comenzaremos el tour a las 10:00!
Durante dos horas, descubriremos por qué Central Park es uno de los lugares que más aparecen en películas de todo el mundo. El ritmo moderado de este paseo en bicicleta es ideal para ciclistas expertos y para aquellos que apenas se están iniciando.
En el trayecto, nos pararemos para admirar algunas joyas de Central Park, hacer fotografías y retomar fuerzas. Nos acercaremos hasta Strawberry Fields para admirar el mítico mosaico Imagine, al Castillo Belvedere de estilo victoriano y al Jardín de Shakespeare, en el que se cultivan plantas mencionadas en la obra de Shakespare.
El tour concluirá a las 12:00 horas.
Includes
Recorrido en bicicleta con guía autorizado de la ciudad de Nueva York
Alquiler de bicicletas
Casco
Bolsa de bicicleta
Mapa ilustrado
Prepare for the activity
Meeting point
Llegue al punto de encuentro 15 minutos antes de que comience la actividad:  56 W 56th Street (between 5th and 6th avenue) New York, NY 10019.
Important information
A tener en cuenta
Debéis dejar un documento de identidad con foto o tarjeta de crédito como fianza.
El peso máximo para realizar el tour es de 136 kilogramos (300 libras).
Los menores de 18 años deben estar acompañados por un adulto.
Es posible alquilar sillitas para bebés por un costo adicional.
Customer reviews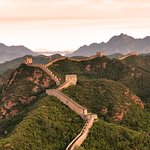 Review of: Tour en bicicleta por Central Park
My husband and I did this tour on our trip to New York. It was a great way to see a lot of Central Park at once. Debra was our tour guide and she was wonderful! She was funny and informative plus gave us a lot of tips about NY in general. She communicated clearly with us about where we would be going in the park, and made to sure to check in with everyone during the ride. The ride is leisurely so it would be appropriate for any skill/fitness level. We also stopped for photos at several great spots. The place where you pick up and drop off your bikes is a little chaotic, but the staff were friendly and got us taken care of quickly. Overall this was one of my favorite activities of the trip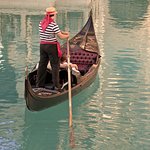 Review of: Tour en bicicleta por Central Park
Dan, Dan, Dan - what a great guide. Funny, chill, and so much information in the head. Knows about celebrities and where they live, almost like he knows them... does he maybe...?!? Thank u 4 a gr8 day in the park!!!