Visite guidée de Central Park à vélo (Français)
Découvrez le meilleur de Central Park accompagné d'un guide professionnel!
About this activity
Duration 2 hours
Availability Heure de départ: 10:00AM
Languages French
Departure Point 56 West 56th Street New York NY 10019
Aucun frais d'annulation en cas d'annulation 24 heures avant la date de la visite.
Experience
Highlights
Découvrez le meilleur de Central Park lors d'une visite guidée de deux heures en vélo avec commentaires en direct
Sentez-vous l'âme d'un New-Yorkais en traversant Strawberry Fields, admirez les gratte-ciel et découvrez des lieux de tournage de films
Admirez les fontaines Bethesda et Cherry Hill et respirez le doux parfum des fleurs à Shakespeare's Garden
Full Description
Difficile de savoir quoi voir dans l'immense Central Park, mais avec les conseils d'un expert et un vélo, les choses deviennent plus faciles. Cette balade de deux heures vous permettra d'explorer le meilleur du parc, avec de nombreuses anecdotes !
Passez devant des sculptures, des fontaines fantaisistes et des lacs. Vous découvrirez des cascades cachées, des maisons de célébrités et des lieux de tournage. Avis aux fans des Beatles : rendez hommage à John auprès de la mosaïque Imagine.
Includes
Balade guidée à vélo dans Central Park (disponible en 4 langues)
Guide touristique agréé de NYC
Location de vélos Cannondale (surclassements vélos électriques disponibles)
Casque, sacoche de vélo et plan de Central Park
Pourboires pour le guide (facultatif)
Prepare for the activity
Meeting point
Veuillez arriver 10-15 minutes avant l'heure de départ pour vous enregistrer et recevoir vos vélos:
56 W 56th Street (between 5th and 6th avenue) New York, NY 10019.
Important information
Ce qu'il faut apporter
Passeport ou carte d'identité
Carte de crédit
À savoir avant de partir
Taille du groupe de 15 personnes maximum
Aucun client de moins de 18 ans ne recevra un vélo sans un adulte de plus de 18 ans présent
Customer reviews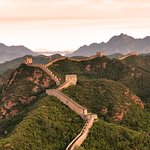 Review of: Visite guidée de Central Park à vélo (Français)
My husband and I did this tour on our trip to New York. It was a great way to see a lot of Central Park at once. Debra was our tour guide and she was wonderful! She was funny and informative plus gave us a lot of tips about NY in general. She communicated clearly with us about where we would be going in the park, and made to sure to check in with everyone during the ride. The ride is leisurely so it would be appropriate for any skill/fitness level. We also stopped for photos at several great spots. The place where you pick up and drop off your bikes is a little chaotic, but the staff were friendly and got us taken care of quickly. Overall this was one of my favorite activities of the trip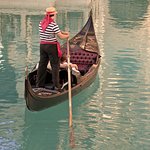 Review of: Visite guidée de Central Park à vélo (Français)
Dan, Dan, Dan - what a great guide. Funny, chill, and so much information in the head. Knows about celebrities and where they live, almost like he knows them... does he maybe...?!? Thank u 4 a gr8 day in the park!!!